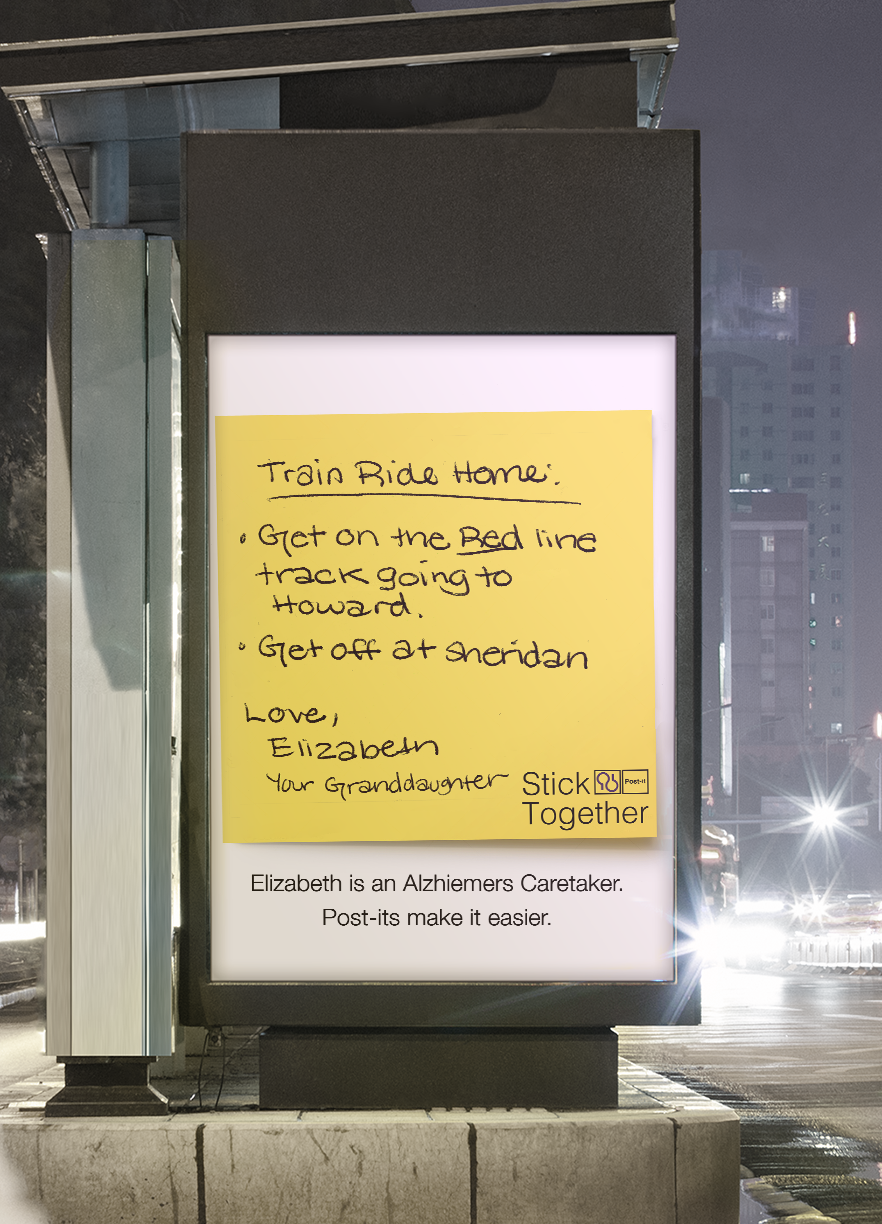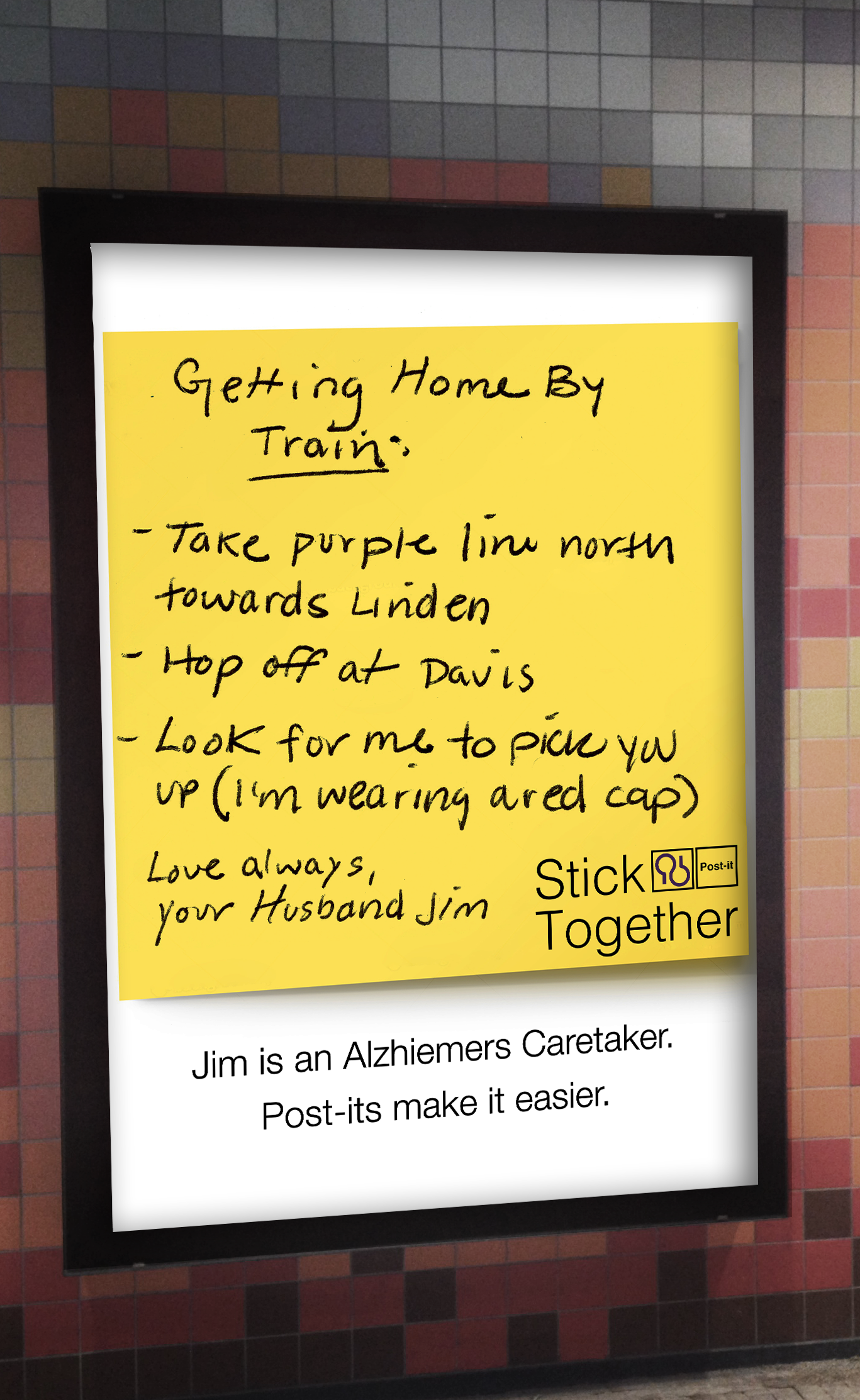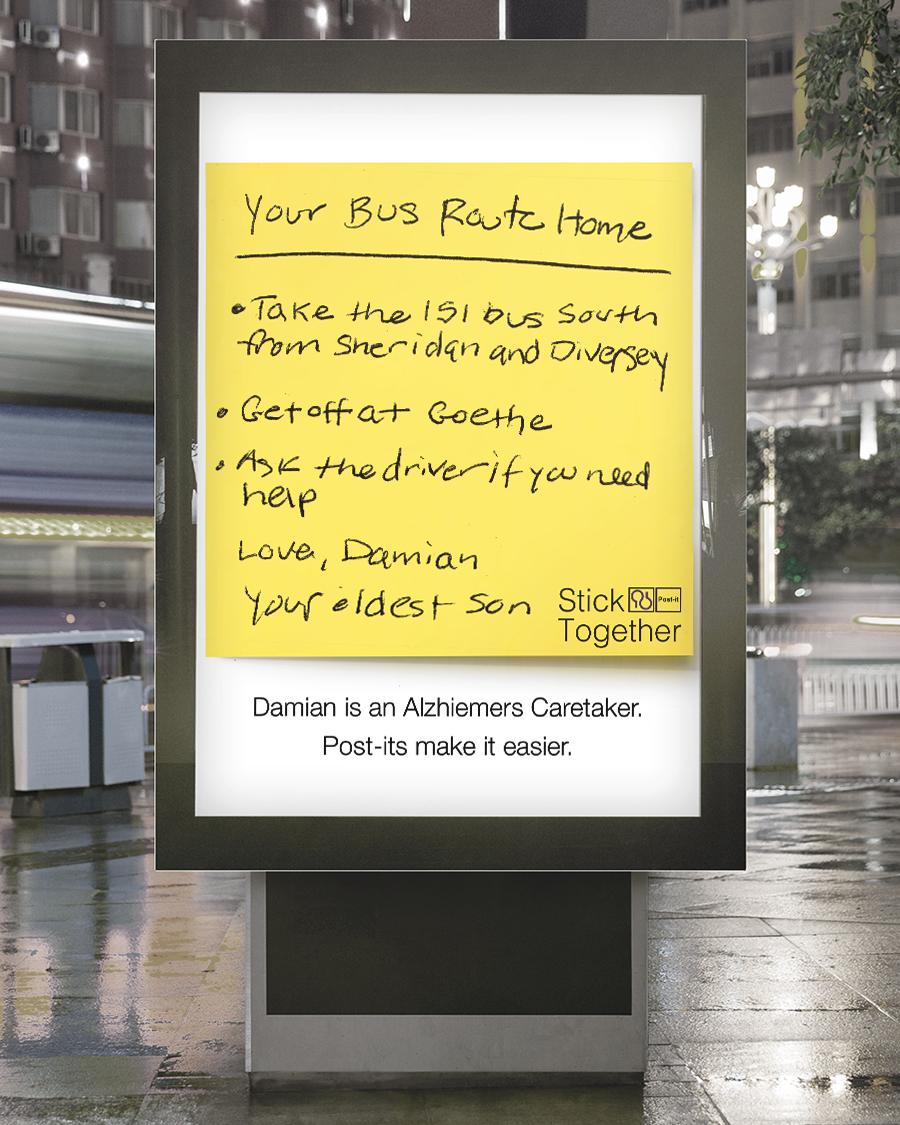 We'll partner with the Alzheimer's Association to create a new note dedicated to those suffering with Alzheimer's with proceeds going to help find the cure.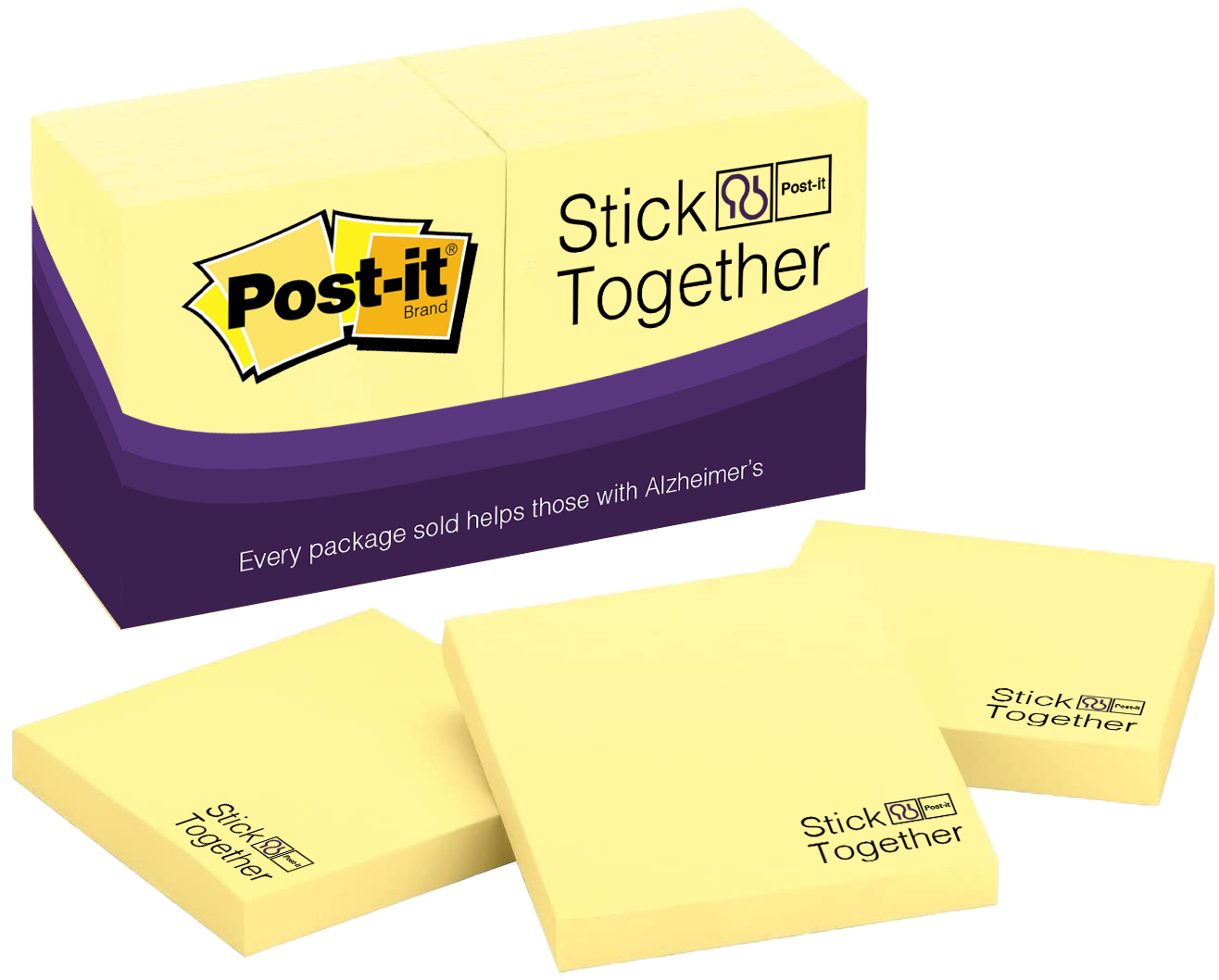 We'll provide a small gift to those who have recently become new caregivers to help them with a change in their lives.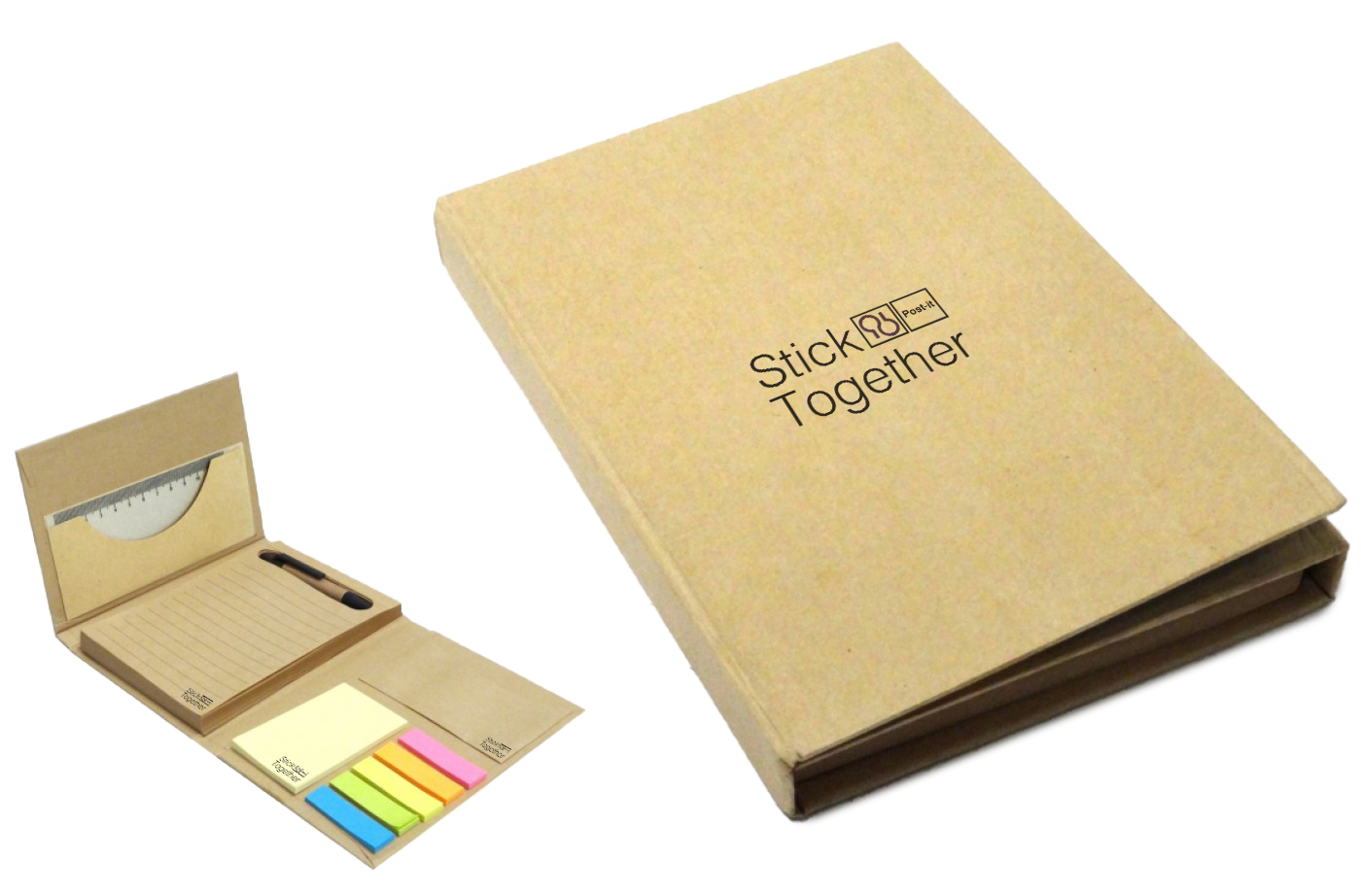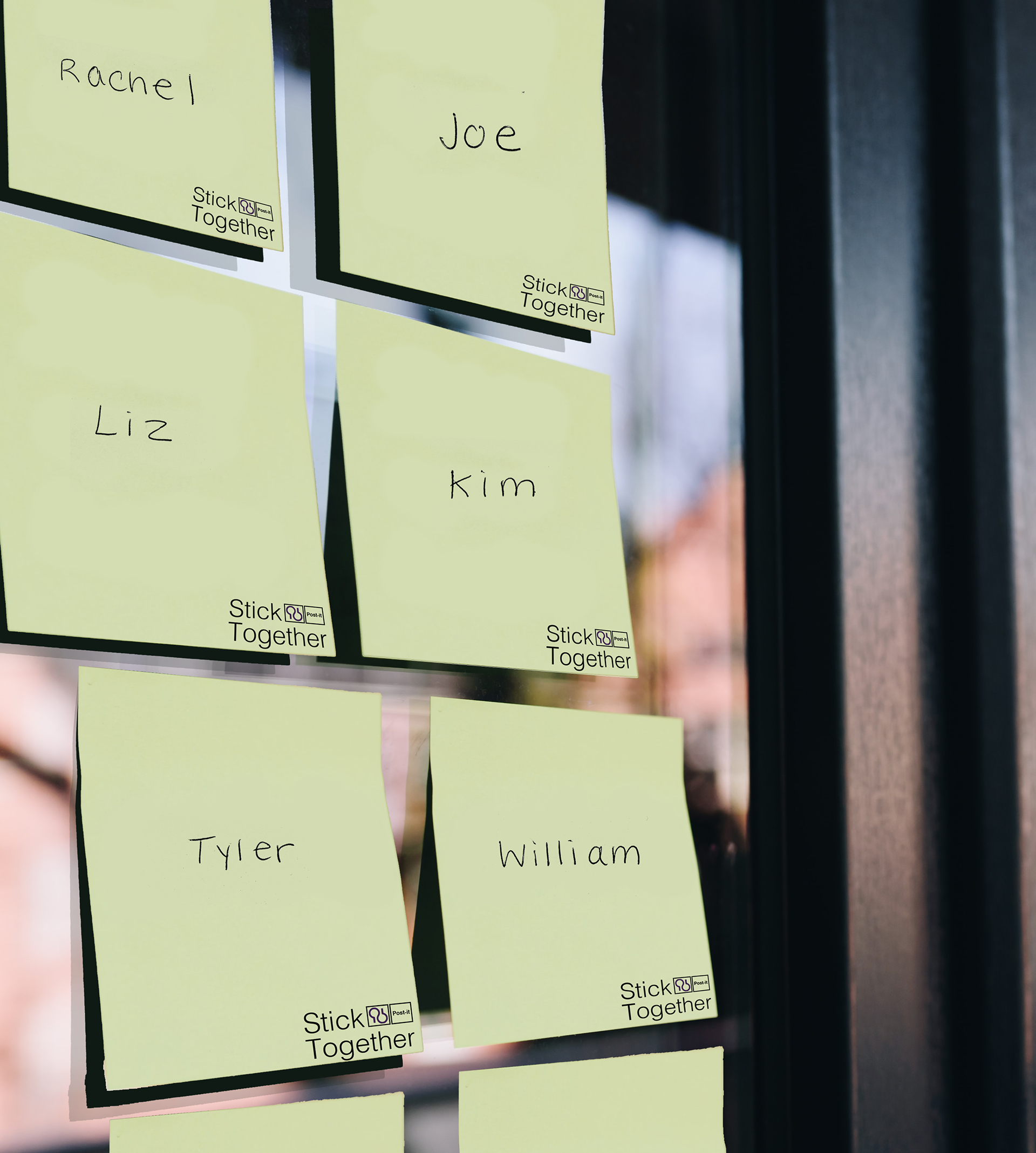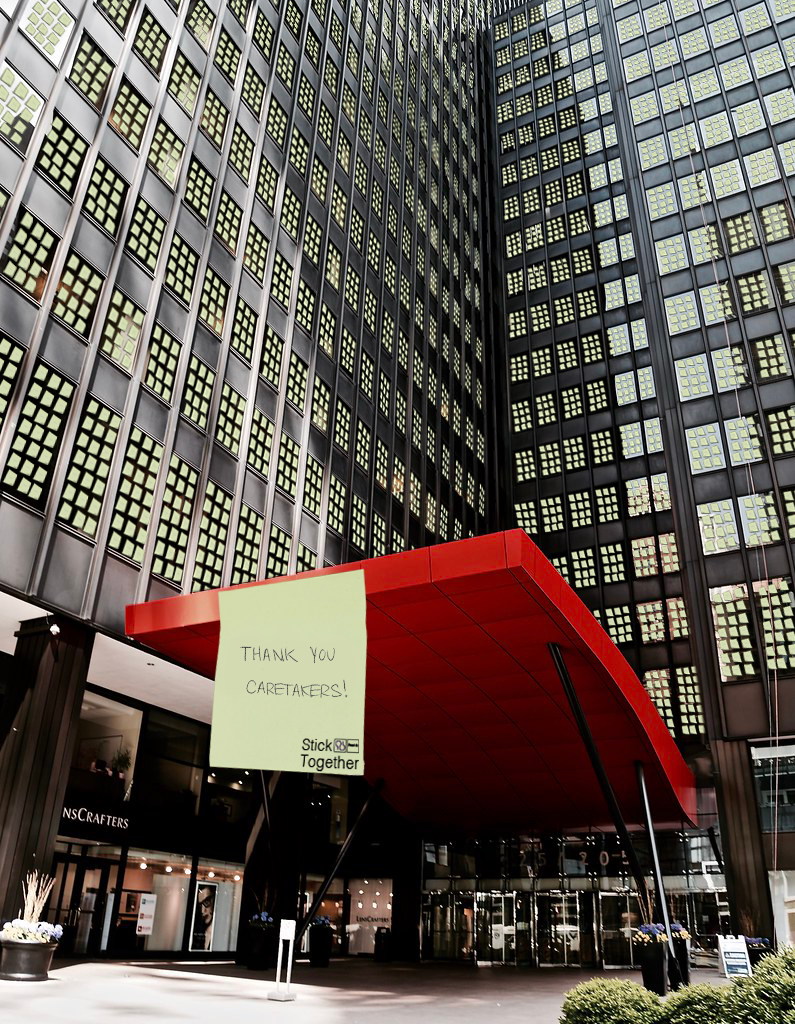 We want to recognize the caregivers of Alzheimer's patients while also showing how Alzheimer's doesn't just affect those diagnosed by covering an entire side of the Illinois Center with the names of caregivers on Post-It notes.